The best lessons are taught outside of class.
Put your teen on the path to financial independence with a CUNA Diamond Award winning youth account
Benefits You'll Love:
No service fees or balance requirements
Includes a Visa® debit card
Access to Online and Mobile Banking
Earn higher monthly dividends
IFCU'S Youth Accounts were Awarded a 2023 Diamond Award!
CUNA Diamond Awards highlight outstanding marketing and business development achievements in the credit union industry from all over the country.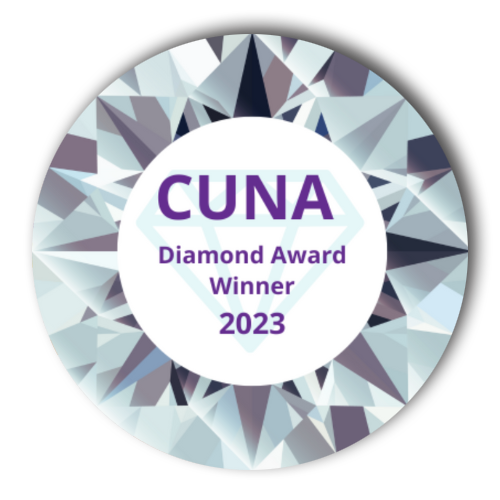 Teach them financial independence. Help your teen learn money management skills as they transition into young adults. Learn first-hand banking experience and take advantage of free, interactive financial education resources, and more!
Essential account for our teen members between ages 13 and 17
Earn competitive dividends on balance
No monthly fees
No minimum balance requirements
Access plenty of exclusive perks:

Receive a sweet gift upon account opening
First 25 checks are free (optional)
Quarterly mailed Teen Newsletter
Free coin machine access
Includes up to 5 free foreign transaction fees each month

Free digital banking services, including:

Free online banking & bill pay
Free mobile banking
Free eStatements

Free IFCU debit card with parental controls
Access to the nationwide Alliance One Network ATMs
No minimum deposit to open
With your child, stop by any IFCU Member Center location with the following:
A deposit of $5 into a Youth Savings Account to become an IFCU member, giving them access to all the benefits of membership! (If your teen already has Youth Savings Account, the initial $5 deposit is not needed)
Parent or guardian valid government-issued photo ID
Child's Social Security Card
Legal guardianship documents (if applicable)
Parent / legal guardian membership (Parent or legal guardian must be an IFCU member or become a member first)
Then, your teen can take advantage of a Youth Share Certificate! View our current rates, here.