Here, you're in the captain's chair.
Finance the boat you want with a rate that doesn't break your budget — and start making waves and catching rays.
Benefits You'll Love:
Competitive rates and flexible terms
Available for boats, jetskis, and more
Get pre-approved for a faster process
Refinance your watercraft to lower your rate
REFINANCE SPECIAL - AUTO, BOAT, AND MOTORCYCLE
WE'LL MEET OR BEAT YOUR CURRENT RATE AND GIVE YOU 1% CASH BACK!
Not into your loan? Drive it over to Industrial Federal Credit Union. If you have an auto, motorcycle or boat you love - but a loan you don't, we can help. Let's see how much money we can save you, and give you!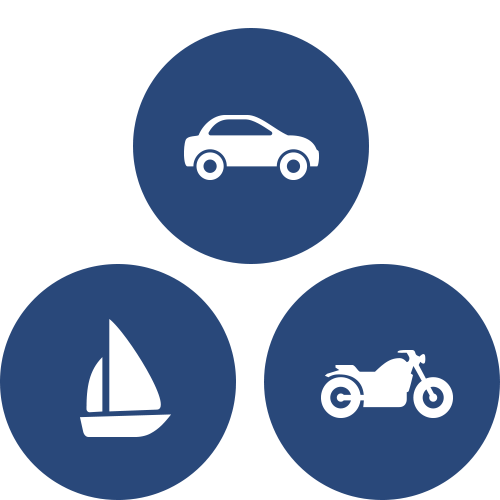 Hit the water with the perfect boat or jetski
Competitive financing on new or used watercraft
A wide range of terms customized to your unique needs
Pre-approval available for extra bargaining power at the dealership
Refinance your current vehicle to potentially lower your rate
Protect the value of your watercraft with:
Quick, local decision-making and processing
Walk out with your loan or funds
Get Pre-Approved for a Boat Loan
Are you ready to purchase your dream boat? Take the stress out of financing by getting pre-approved for a boat loan. With pre-approval, you'll have the advantage of knowing your budget and negotiating power before stepping into the dealership. We make the pre-approval process quick and hassle-free, so you can focus on finding the perfect boat.
Learn more about pre-approval, here.
{{ auto-loan-calculator }}
{{ auto-loan-affordability-calculator }}