Personal Loans
Debt Consolidation Loan Special
LOWER THE BOOM on your debt!
Special Rate of 9.99% APR*
Borrow up to $15,000!*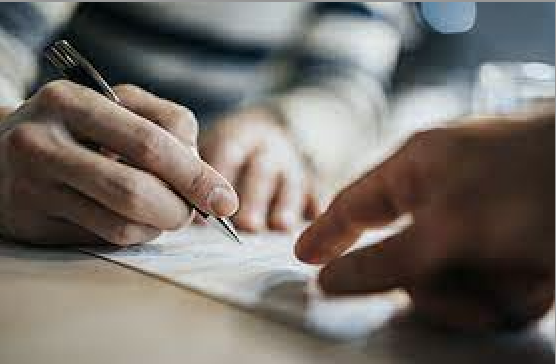 ---
Need fast money? Our Personal Loan has you covered!
Let's face it, life happens. Whether it's braces for your kids, a pipe burst in your basement, or maybe you're just looking to go on vacation. IFCU can help you finance a personal loan. Contact a loan officer by phone or visit one of our 10 branches to get started.
---
The best personal loan
Loan Options Available:
Personal Unsecured Loan
With a Personal Unsecured Loan you don't need to have collateral to get cash. All it takes is a signature. A great cash resource for bill consolidation, vacations, home repairs and improvements, school tuition, health expenses, investment opportunities, or anything else your heart desires.
---
Secured Loan
For those special purchases that just can't wait, you can use your property and other assets (i.e. mortgage, vehicle, boat) as collateral for your loan.
---
Share Secured Loan
This loan is a great first step in repairing bad credit. Are you a first-time borrower? Looking to re-establish your credit? Maybe you need to make a necessary purchase, but you don't want to deplete your savings? And we'll be here to help every step of the way.
With this loan you can borrow against your IFCU savings account or Share Certificate. We will hold the amount that you borrow and as you pay it back, the funds become available. Plus, you will continue to earn interest on your account. By using your own funds to secure your loan you can take charge of your financial future.
---
Big Plans
A Big Event, Travel, Or Both
If you've got a big event planned for the near future, or if you're planning for some future travel or vacation, a Personal Loan can help make those memories last a lifetime.
Make Dreams a Reality
If you've got a project that needs a bit of extra funding, a Personal Loan can help make those visions become reality.
---
Calculate your Personal Loan Payment
Apply Online or Call (765) 771-8000 Option 1 or visit one of our branches to speak with one of our loan representatives to begin the pre-approval process.
Personal Loan Rates
| | Rates as Low as: |
| --- | --- |
| Personal / Unsecured Loan ***SPECIAL*** | 9.99% APR* |
| Loans Secured by Share Certificate | 2.00% above Share Certificate Rate** |
| Loans Secured by Savings | 3.00% APR* |
| Other Secured Loans | 8.24% APR* |
---
The Cash You Need, When You Need It.
Stress less and start enjoying more! Get the money you need without all the hassle. A Personal Loan can get you where you need to be with a monthly payment that works for you and your budget.
Unexpected Expenses
Don't let unexpected expenses hold you back.
Unforgettable Memories
Create lasting memories that will last a lifetime.
Affordable and Easy
Approval is a easy so you can get back to what you love to do.
---
FAQs
What is the minimum credit score required?
We look at a variety of information, beyond just your credit score, when considering your application. Once you apply we'll let you know if you're approved and for how much.
What are your Personal Loan Rates?
Our current rates are listed above on this page. If you would like to speak with someone regarding rates, please contact us.
Are Signature Loans and Personal Unsecured Loans the same?
Yes. Signature Loans and Personal Unsecured Loans are the same thing. No collateral is required, just your signature on the loan paperwork. You may use it to buy anything you'd like to benefit you personally.
Free Financial Calculators
Access our complete library of both loan and deposit calculators.
*Annual Percentage Rate (APR). All loans are subject to approval and individual rates may vary based on your credit score, terms, and underwriting conditions. Your actual rate may be higher. Certain restrictions and conditions may apply. We may offer other terms and conditions connected with this offer. There may be other costs associated with some loans. Rates are subject to change without notice. Contact IFCU at (765) 771-8000 for more information.
**As an example, if your current Share Certificate term is 36 months at 1.10%, the resulting APR of 6.60% will be used, which is subject to change. Click here for current rates.