View all posts
Making A Move: Renting Vs. Buying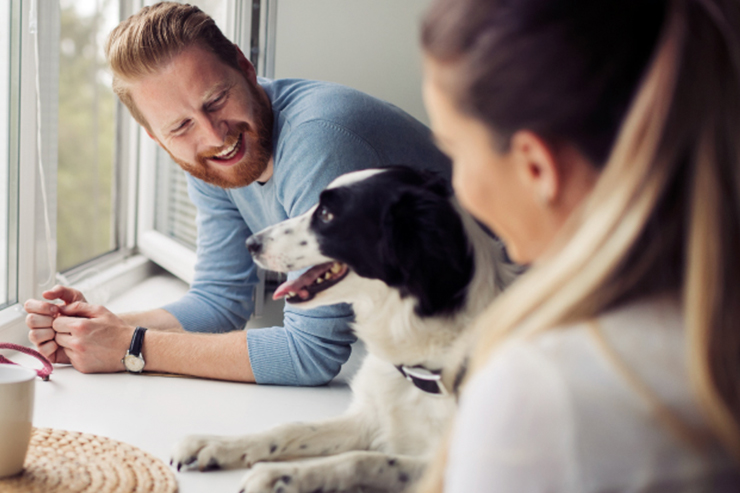 IS THERE EVER A PERFECT TIME TO TRANSITION FROM RENTING TO BUYING A HOME?
Have you recently considered what it would take to buy a house vs. rent one? Maybe you own a home, but want to downsize and think renting a house or apartment could be more affordable for you.
Making a housing decision isn't easy. It depends on your personal preferences, your needs and lifestyle, and your financial situation.
Here are things to consider when weighing the benefits of renting against the benefits of owning.
KNOW YOUR FINANCES
Understanding where homeownership fits into your larger financial plan is important. Ask yourself:
Would I need to make changes in my budget to afford buying a home?
Would it mean stretching to my financial limits?
Is my credit score good enough to apply for a mortgage?
Would owning a home allow me to maintain my other savings goals (retirement contributions, emergency savings, college savings, etc.)?
Will I be prepared for potential costly home emergencies such as a new roof or heating/cooling system?
Consider making a budget for the current situation you're in and then what it might look like for renting a home and for buying a home. You can also use this calculator to determine how much you will be paying per month.
Buying and owning a home means having a monthly mortgage payment, a down payment, closing costs, escrow deposits, property taxes, and homeowners insurance. You also need to factor in regular contributions to an emergency savings, your retirement, and footing bills for any repair or maintenance costs to your living space.
The upside to buying is you will build equity over time.
Renting could leave you with leftover cash every month, but you are not paying to own your home. You also have to consider rent increases, paying a security deposit, renters insurance, and an application fee.
PERSONAL PREFERENCE AND TIMELINE
Owning a home is a commitment that requires you to plan ahead, reflect on where your life is headed, and consider what you want to accomplish along the way.
Ask yourself:
What additional financial goals would I like to accomplish?
What's more important – the opportunity to build equity over time or to have more cash available now?
Am I willing to settle in one place for a longer amount of time?
Renting could allow you to contribute more toward specific savings goals, such as retirement, college, future travel, investments, or even putting away money for a down payment for a home in the future.
There's also less commitment to staying in the same place; experts say you shouldn't consider buying unless you expect to stay in the home at least five years to build equity.
Owning a home could make sense for you if you want to put your monthly living costs toward something you could eventually pay off and own outright. It also makes sense if you want to make renovations and add personal touches.
WHAT'S THE DECISION?
Deciding if you should buy a home or rent should take time, research, and lots of planning. Make an old fashioned pros and cons list, speak with an IFCU Mortgage Specialist to help guide your decision, and create a timeline for you to reach your goals.
It's up to you to decide whether owning a home fits your life and your needs or if you are better off renting for a longer amount of time.
Have questions now? Reach out to one of our IFCU Mortgage Specialist to get the answers your looking for.