View all posts
Diamond Award Winner Industrial Federal Credit Union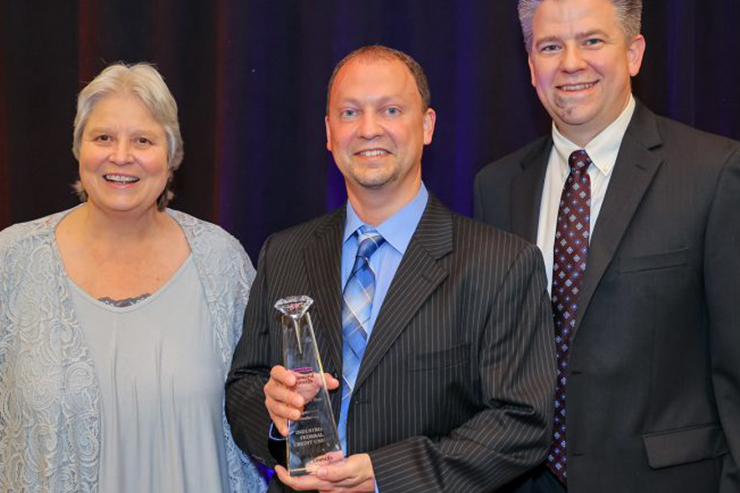 INDUSTRIAL FEDERAL CREDIT UNION WINS DIAMOND AWARD
Industrial Federal Credit Union recently participated in the Credit Union National Association's (CUNA) Marketing & Business Development Council Conference, held in Orlando, Florida, at the end of March.
In addition to training and round table discussions, the conference contained an awards segment called the Diamond Awards. Diamond Awards are considered one of the most prestigious in the credit union industry and recognize credit unions that have demonstrated outstanding creative excellence in marketing and communications. There were 36 different categories and nearly 1,200 other entries from credit unions across the nation, with the highest honor being the "Best in Category" award.
Industrial Federal Credit Union was awarded a CUNA Diamond Awards for our 2022 marketing efforts, including the highest honor of "Best in Category" in the Segmented Marketing category. The entry submitted for this category was for the roll out of our new Youth Accounts!
This accomplishment is a direct reflection of the hard work, and commitment to excellence our IFCU team pours into creating and developing the best products and services for members. We are honored to be recognized on a national level for our commitment to developing the best Youth Account around!
As we celebrate this achievement from last year, we will continue to press ahead with a focus and commitment to be our members' most trusted and valued financial institution.
BE SURE TO CHECK OUT OUR DIAMOND AWARD WINNING YOUTH ACCOUNTS!