View all posts
Should I Set Up A Will?
10/24/2023
By: Jean Chatzky | Oct. 23, 2023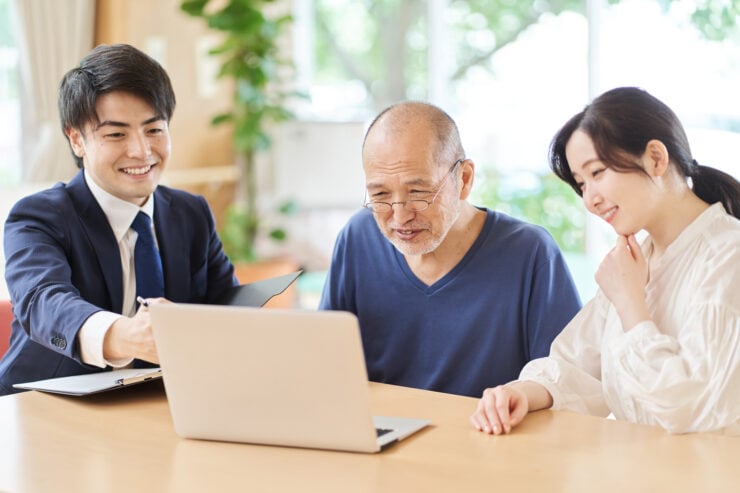 The truth behind why everyone 21 and older needs a will
Do one thing: If you are of age and don't already have a will, you owe it to yourself to create one. Use the online resources mentioned in this article to create a free or low-cost will this week.
Wills are for the Old and Wealthy
Here's a myth we should bust right now: Wills are not just for the old and wealthy. Nearly everyone of legal age needs one. And if you have children, creating a will should be at the top of your 'must-do" list if you don't have one already.
What is a Will?
Simply put, a will is a legal document that tells the state (where you live) who you want your belongings to go to when you die. For those who are married, many states automatically make your spouse the heir. Unfortunately, if you and your spouse have children and die together (or become seriously injured or incapacitated in an accident) without a will, you'll have no say in who becomes the legal guardian for your kids. Scary stuff, we know.
Certified financial planner Spenser Liszt sometimes catches his clients by surprise when he tells them every one—for the most part—already has a will. "Your state of residence drafted one for you," he says. This often leads to a conversation on whether you want to gamble on whether the government has your best interest in mind when deciding who inherits your estate and becomes a guardian for your children. "Everyone should execute a will regardless of age, wealth, occupation, or family situation," Liszt says.
Here are a few things to keep in mind, he notes, on what can happen if you don't draft will:
Dying without a will means your estate will likely go through probate court.
More of your information (including financial matters) becomes public.
The government takes a cut.
Your loved ones may be forced to grieve your death again in court.
A stranger decides who your minor children will live with.
Low-Cost Options
Drafting a will doesn't have to cost a fortune or take weeks to complete. There are low-cost options to consider, including at least one that may be offered by your employer. Some companies offer low-cost attorney access through benefits programs to draft estate planning documents for their employees. With benefits enrollment season starting in November for many people, now is a good time to review what your business may offer on that front.
There are also numerous online options to build a will. Those resources include Trust & Will, plus Nolo.com, which has a nice will tool for those who want a do-it-yourself alternative. Another good place to look is LegalZoom.com, where you can get a basic will completed for just under $100.
Some states have made the process of creating a simple will free, notes Rebecca Conner, founder and CCO of SeedSafe Financial. The Supreme Court of Texas added free forms on its website at https://www.txcourts.gov/forms. Other states have done similarly to democratize the process.
"I believe estate planning is a basic right and necessity," Conner says. "We should all have a say in what happens to our things (and ourselves) if we die."
Should You Use an Attorney?
Drafting documents through an estate planning attorney will ensure they are executed correctly. However, if you don't want to pay for a lawyer to draft your will, you can create the document yourself using one of the resources mentioned above and then pay an attorney, perhaps just for an hour of their time, to review the paperwork. That could offer you a little more peace of mind than doing it yourself and tucking it away in a drawer.
Tell a Friend
After creating a will, it's important to let at least a few trusted friends and family members know about the document and its physical location. That way, if something were to happen to you, they would know exactly where to look.