View all posts
Ifcu Fixed-Rate Credit Cards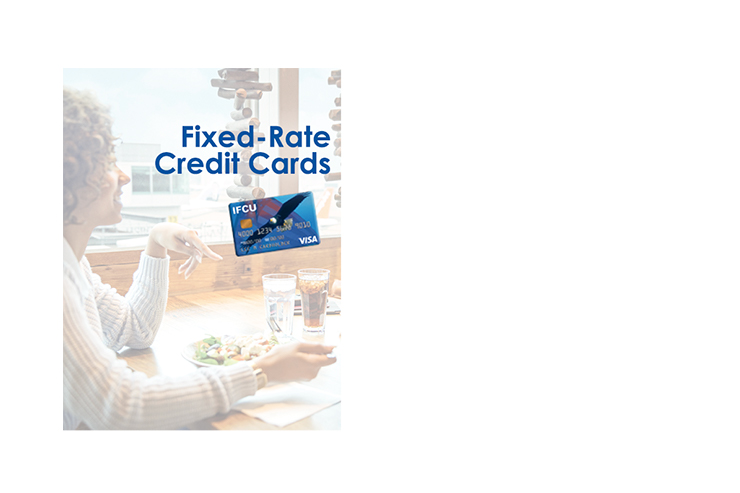 With most credit cards, your interest rate will fluctuate based on an index rate such as the prime rate.
But if you have a fixed-rate credit card, you don't have to worry about the rate rising and falling along with changing index rates. The problem? Fixed-rate cards can be a little hard to find.
Well, you're in luck!
Did you know that IFCU offers non-variable fixed-rate credit cards? "So what does that mean for me" you ask. Good question. As of 2019 (according to creditcards.com) no fixed-rate cards are offered by a major issuer. That means that as the Federal Reserve acts to raise rates, card interests rates will also move upward at the same time. In-turn, that makes it more important for consumers to keep balances low, pay bills on time and comparison shop to make sure they're getting the best possible credit card for them.
Well look no further! A fixed-rate credit card from IFCU is a way for a lot of our members to get out of higher interest payments. If you must carry a balance or think at some point you might, fixed-rate cards typically offer both certainty regarding what you'll pay and a low interest rate, much lower in fact, than the national average APR.
You'll also love that there is NO ANNUAL FEE, and an unbelievable balance transfer promotion going on right now on our fixed-rate credit cards!
• 3.99% APR* Until December 31, 2020.
• No Transfer Fee (most credit card issuers charge 3%-5% of balance).
• For New and Current Card Members.
• Promotion Ends March 31, 2020
Don't have an IFCU VISA credit card yet? Click the Apply button below and take advantage of benefits like low annual percentage rates, and the balance transfer promotion!
Already have a IFCU Classic credit card? Fill out the Balance Transfer Form and mail it into the address listed, or bring it into any of our branches.