View all posts
Your Ultimate To-Do List When Money Is Tight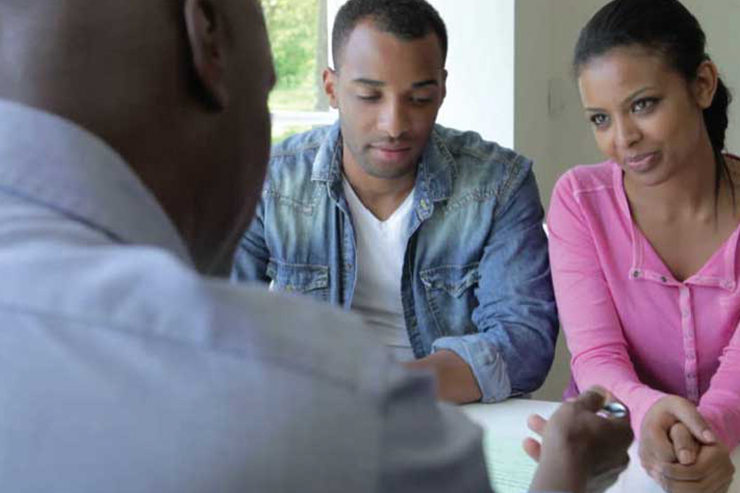 YOUR ULTIMATE TO-DO LIST WHEN MONEY IS TIGHT
The coronavirus pandemic has shown that anyone can fall on hard times. When money is tight, you can feel emotionally drained and out of control. We're here to help. We put together a checklist to get you started on your new financial budget so you can come out the other side a stronger person. Here's what to do when your financial situation has changed:
UNDERSTAND THE DETAILS OF YOUR SITUATION
If money is tight because you've been furloughed, you'll need to get specifics about your position from your human resources department. Make sure you know the answers to these questions:
• How many days will I be furloughed?
• How much will reduced hours affect my take-home pay?
• Will the furlough impact my health insurance or retirement programs?
• Will I still earn vacation days during this time?
• How do I fit into the plan to return to work?
• How can I get updates on the company and my furlough status?
If you lost a job, apply for unemployment benefits and COBRA health insurance right away. Also, consider getting an interim job as you continue to look for a job in your field. The coronavirus pandemic has increased demand in the "essential" fields. Taking a temporary position, even if it's part-time, may reduce some financial stress while you reassess your finances.
CUT SPENDING
It's time to pull up your debit and credit card transactions to assess your spending. Look at your last three months of expenses. Get creative or cut the expenses in the following categories right away:
• Dining: Restaurants, alcohol, coffee, fast food
• Entertainment: Arts, music, movies, newspapers, magazines
• Shopping: Clothing, books, electronics, etc.
• Personal care: Spa, nails, gym, hair
• Transportation: Rideshare, fuel, public transportation
• Travel: Hotels, tickets, rental cars, vacation expenses
• Fees: Late fees, service fees, ATM fees
Then, take a look at your recurring bills. Examples include insurance, television (cable and streaming), phone and utilities. Either shop around for alternatives to the companies you are using now or negotiate with your current provider. Take advantage of promotions during this time and explain your situation. These companies may have assistance programs for people who fall on hard times.
Finally, consider your other expenses. Try shopping at more budget-friendly stores or cutting back on more expensive goods like meat, organic foods, specialty products and services. You may just be saving a few dollars here and there but when money is tight, every dollar makes a difference.
PROTECT YOUR CREDIT SCORE BY ASKING FOR HELP
Continue to prioritize making the minimum payments on your bills to protect your credit score. This short-term decision to make these payments will pay off in the long term. If making minimum payments are difficult, don't be afraid to contact IFCU. While it can feel intimidating at first, you'll find Industrial Federal Credit Union wants to work with you to find a solution. Inquire about special programs or payment deferment programs.
Communication is very important when money is tight. Don't avoid your bills and let them mount. Make the difficult phone call, you may be surprised by your options.
Contact or visit your local IFCU Branch
SET BUDGET GOALS
When money suddenly becomes tight, it is easy to feel out of control. An organized budget can help you regain a sense of balance. To create a budget, first, write down your total income for the month after taxes. (Income may include unemployment checks.)
Then, subtract all your expenses after you've made the cuts above. Categorize your expenses into three categories: necessities (like groceries), fun spending (see spending list above), and debt repayment and saving. Based on what you see, set realistic goals for each of these categories.
Now, you will have a better idea of what you can afford. Continue to track your spending and saving with a budget app. If you find that your budget isn't working for you, try a different budgeting method. Make adjustments as you go, and with practice, you could get better at sticking to your new budget each month.
Need help finding budgeting tools? As an IFCU member, you have access to free financial tools, including budgeting through our partners at GreenPath Financial Wellness.
AUTOMATE YOUR BILLS
Now that you have a budget in place, automate your bills so that you don't miss a payment. During a tough time like this, you have a lot going on. So, make your life a little easier by automating your expenses. Plus, automation allows you to avoid added expenses such as late fees.