View all posts
What Is A Digital Wallet, And How Does It Work?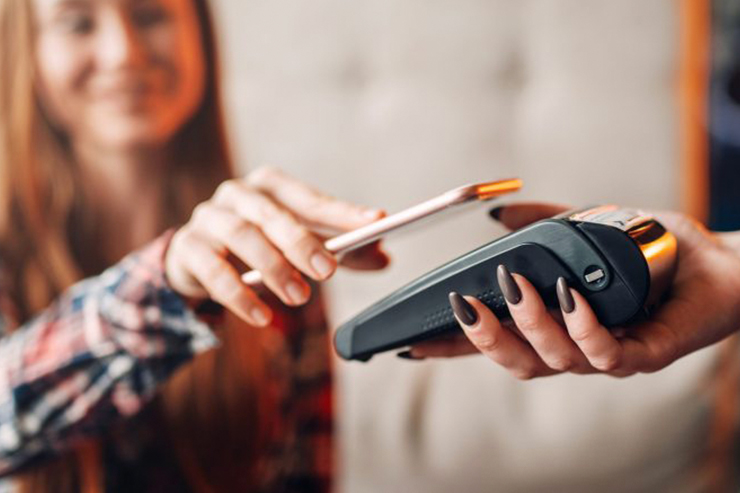 WHAT IS A DIGITAL WALLET, AND HOW DOES IT WORK?
A DIGITAL WALLET IS A FAST, CONVENIENT AND SECURE WAY TO MAKE PURCHASES, KEEPING YOUR MONEY SAFER.
---
Devices like smartphones, smartwatches, laptops and tablets have become a critical part of modern life. With just a few clicks or taps, you can take care of countless everyday tasks. And that includes making purchases without needing your physical credit card or debit card. How? Through the ease and added security features of a digital wallet.
Learn more about what digital wallets are, how they work and how they can help you keep your money safer.
WHAT IS A DIGITAL WALLET?
Digital wallets are exactly what they sound like. They're electronic versions of your physical wallet. They can store things like credit and debit card information, loyalty cards and even tickets you've purchased.
You can access that personal data from devices like your smartphone, smartwatch, computer or tablet. This can help you declutter and avoid carrying a bunch of physical cards around with you. And it can make payments quick and easy.
WHAT'S THE DIFFERENCE BETWEEN DIGITAL WALLETS AND MOBILE WALLETS?
The terms "digital wallet" and "mobile wallet" are often used interchangeably. But they can also refer to slightly different things.
Basically, "digital wallet" is an umbrella term that includes mobile wallets.
A digital wallet is software that stores your payment information and can be installed on your desktop computer, laptop or mobile device.
A mobile wallet is a type of digital wallet on a mobile device, like your smartphone or smartwatch. And you can use mobile wallets to make contactless, in-store purchases at a store's physical checkout.
And while "digital wallet" is a broad term, it might be used to refer to software that's used primarily for online purchases rather than contactless, in-store checkout.
Think of it like this: A mobile wallet is a type of digital wallet, but not all digital wallets are mobile.
ARE THERE DIFFERENT TYPES OF DIGITAL WALLETS?
There are many different types of digital wallets. And most can hold several cards at once. Plus, many devices have built-in digital wallets that support some of your favorite digital payment platforms.
Here are a few examples of digital wallets and mobile payments:
Apple Pay®: An easy, secure and private way to pay with your Apple devices.
Fitbit Pay™: Pay right from your watch or tracker. No phone or wallet needed.
Garmin Pay™: A simple way to pay with your smartwatch.
Google Pay™: A safe, simple and helpful way to pay and manage your money.
PayPal: Secure online checkout with all your card benefits.
Samsung Pay®: Check out securely in person or online with your Samsung device.
Venmo: Send or receive money using what's in your Venmo account or bank account.
Zelle®: No cash? No problem. Zelle can help you send money securely to friends and family across the country.
These are just some of the digital wallet and mobile payment options out there. And you might find that different ones suit your needs in different situations.
HOW DO DIGITAL WALLETS WORK?
Most digital wallets come with an app you can add to your computer, phone, watch or other smart device.
When you're out shopping, you can pay with most wallets by holding your device near a terminal that has the contactless symbol like below.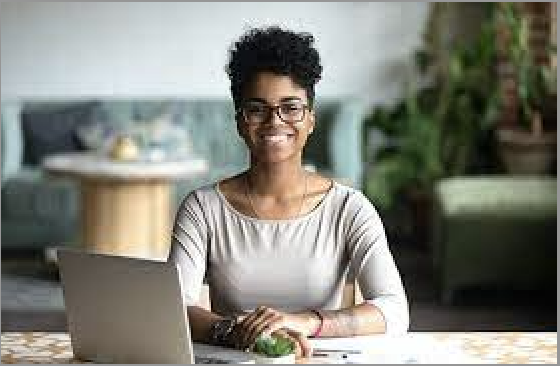 To complete the transaction, you might be required to provide a passcode or authenticate through fingerprint or facial recognition. From there, you can use the app to make purchases, pay someone directly or even use tickets for things like concerts or travel.
For nonmobile digital wallets—think online shopping from a laptop—you might be prompted to log in or provide a password. And that can be much faster and easier than finding your physical card and then typing in several rows of information.
HOW CAN YOU USE YOUR DIGITAL WALLET?
One of the benefits of a digital wallet is the freedom of quick transactions. And that can come in handy—especially when you're out and about and realize you left your physical wallet at home.
Many retailers now have updated payment terminals that are compatible with contactless payments like mobile wallets and contactless cards.
Here are just a few ways you can use your digital wallet:
Online: If you're an avid online shopper, entering your card information every time you make a payment can get a bit tedious. Digital wallets can eliminate that process by automatically filling in your information for you. So checking out is just a few clicks away.
On the go: Simply pay with your mobile wallet on your smartphone, smartwatch or other mobile device when you're checking out in store.
In apps: Use your digital wallet for easy, secure in-app purchases.
At ATMs: You might also be able to use your mobile wallet instead of a physical card at some ATMs.
ARE DIGITAL WALLETS SAFE?
Now you know more about how digital wallets work and how to use them. Your next question might be: How safe are digital wallets?
When you check out with a digital wallet, a unique 16-digit number, or token, is assigned to your card. But unlike your credit or debit card number, a token is more secure because your card number isn't seen by the merchant. And that token can only be used with a unique, encrypted code that gets applied to each individual transaction.
So when you shop with a digital wallet, you can check out knowing your full financial information is hidden from the merchant.
LOST OR STOLEN DEVICES
And what if your device is lost or stolen? Thankfully, there are apps available that allow you to remotely lock or erase your device's data. Using these apps and setting up additional security, like fingerprint recognition and password protection, can help make your device more secure.
And before you sell or recycle your device, it's a good idea to back up your data and then delete your personal information to help prevent things like identity theft and credit / debit card fraud.
ARE THERE OTHER SAFE, CONVENIENT WAYS TO SHOP?
Digital wallets are just one way to make online or in-store shopping easy and secure. But things like contactless credit and debit cards can help, too.
CONTACTLESS CREDIT AND DEBIT CARDS
Contactless credit and debit cards work a lot like mobile wallets. The transaction is completed by simply holding or tapping the card on a contactless-enabled card reader.
The tap-and-go process usually takes less than a second, making it way quicker than inserting or dipping a chip card—and way faster than using cash.
Contactless transactions are just as secure as chip card transactions. Each contactless transaction creates a unique, one-time code or password. This reduces security risks since the code can't be used again—and it can be read only by the card-processing network.
All of Industrial Federal Credit Union's issued credit cards and debit cards feature contactless technology.
KEEPING YOUR MONEY SAFER
Curious to find out more ways to manage your money and keep it safer? You can explore IFCU's credit card benefits and learn about even more ways to keep your money safer and shop more conveniently.