View all posts
Should You Refinance Your Auto Loan?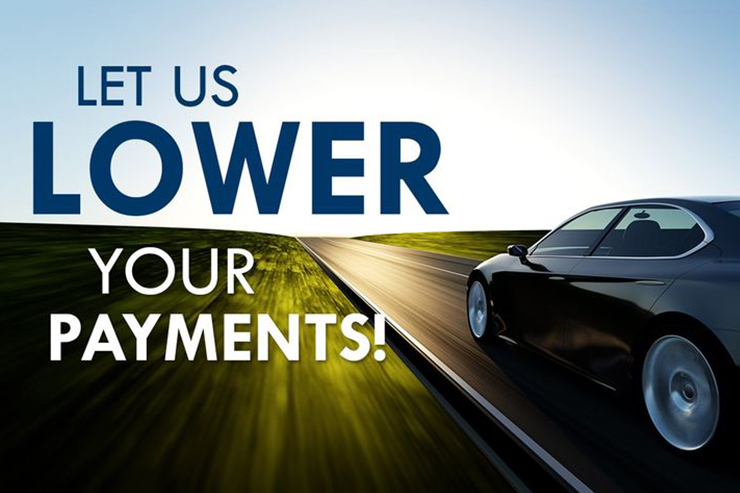 SHOULD YOU REFINANCE YOUR AUTO LOAN?
Car buyers will often go round and round with a dealer over a few hundred dollars on the price of the vehicle, all the while overlooking the fact that a poor financing decision could cost them thousands of dollars in interest over the long term. But, don't worry, all is not lost.
Not sure what refinancing means? No problem! Refinancing is taking out a new loan to pay off an existing loan, typically to receive a lower interest rate and/or decrease your monthly payment. In other words, you are shopping around for an interest rate that is more appealing, and one that best fits your current financial situation and needs.
WHEN DOES REFINANCING A VEHICLE MAKE SENSE?
We're all familiar with refinancing a home mortgage. People do it all the time – often lowering the interest rate and saving hundreds on their monthly payments, but few people think about refinancing a vehicle loan. However, many of the same benefits apply. So, when does refinancing make sense?
If you didn't get the best rate available at the time.
Perhaps in the rush to buy that car or pickup, you didn't shop around first for the best rates with local lenders. Credit unions in particular are known for offering favorable interest rates on auto loans to members.
Did you know that you can refinance your auto loan with IFCU and reduce your auto loan rate by at least 2%* or more, lowering your payments each month and saving you thousands on interest.
If your financial situation has improved since you got your loan.
Maybe you were going through a financial rough patch at the time, but your credit score has improved. These ratings are "tiered," meaning even just a moderate gain can bump you up to the next level and earn you a lower interest rate from your lender. You may even discover a mistake on your credit report that could cost you a better rate. Get a free credit report from the AnnualCreditReport website to check for errors. If you find one and have it corrected, it may be a good time to look into refinancing your vehicle.
If you need to extend your repayment term to cut your payment.
If your monthly car loan note is busting your budget, refinancing to stretch out the repayment period for a longer loan term may help you. For example, if you have 24 months left to pay on the current note but can refinance it for 36 months at a comparable or lower interest rate, your monthly payments will fall. You may pay more in total interest over the life of the loan, but it might be worth it to give your monthly budget a bit of a break.
HOW DO I REFINANCE MY CAR LOAN?
Once you decide that auto loan refinancing makes sense for you, there are three easy ways to get started.
Apply Online. There are no application fees when you apply with IFCU. So you have nothing to lose but that high interest rate!
Call into our Loans by Phone Department and apply over the phone. Call 765-771-8000, or toll free at 888-564-4328.
Call and make an appointment to come into the nearest branch that is convenient for you. Call 765-771-8000 or toll free at 888-564-4328 to make an appointment.
Still unsure? Check out your potential savings below. IFCU actually provides an online auto loan refinance calculator that makes it easy for people to see how much they could save through IFCU's auto loan refinancing options.
GAP AND MBP AT LOWER PRICES THAN THE DEALER
If you bought a brand new car, you likely lost a lot of value when you drove off the lot. If your car gets totaled in the first few years you own it, you could be on the hook for the difference between what the car is worth and what your insurance company will pay. GAP coverage can make up the difference, so you don't have to pay for a car you can no longer drive.
Mechanical Breakdown Protection (MBP), also called Extended Warranty, can protect you from expensive car repairs that aren't covered by the original Manufacturer's Warranty. Having an MBP policy could prevent you from having to pay for that new transmission out of your savings, which can be a major ding to your budget.
You can usually buy GAP and MBP from the dealer, but if you purchase them from IFCU, you can often save hundreds or even thousands of dollars for this helpful protection. Plus, you can usually add the policies when you refinance, even if you didn't get them when you bought your car.
THE SOONER YOU REFINANCE, THE MORE YOU CAN SAVE
If you've only had your vehicle a few months, you may think it's too early to refinance. That may not be the case. You usually pay more interest than principal in the early stages of a loan, so if you can get a lower rate, the sooner you refinance, the more you may save.
To see if a refinance makes sense in your situation, talk to a representative at IFCU. Feel free to call us at 765-771-8000, and we'll answer any questions you might have.