View all posts
Ways To Build Credit With No Credit History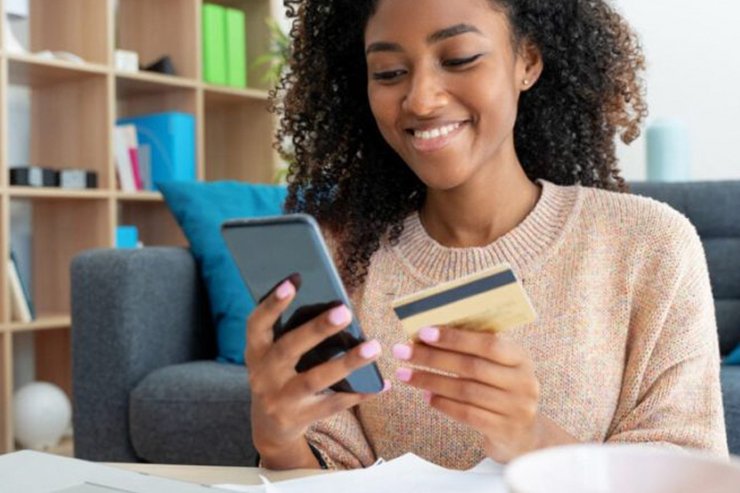 WAYS TO BUILD CREDIT WITH NO CREDIT HISTORY
By Jean Chatzky | April 17, 2023
NEW TO CREDIT? TRY THESE TIPS TO BOOST YOUR FILE.
It's a conundrum that has plagued us since credit files and scores emerged in America: Unless you are flush with cash, to make most large purchases in life you need to have a credit file to be able to borrow the money. Unfortunately, we aren't presented with a healthy file and score upon our high school or college graduation.
Fortunately, though, there are specific steps you can take to build a credit file and your credit score. Why is that important? Because financial institutions – credit unions, banks, and credit card issuers – want to see you have a demonstrated history of paying your bills on time and managing your credit wisely before they loan you thousands of dollars.
Consider these time-tested steps to build your credit up the right way.
Apply for a Credit Card
It's important to target your search for a first credit card to one specifically created for those with limited or no credit histories. Here are a few options.
Look for a card with a low or no annual fee and the lowest annual percentage rate (APR) you can find.
Once approved, use the card for just a few purchases a month and pay it off in full every single month.
Make it easy on yourself and set up online bill paying at your credit union or other financial institution to automate the transaction and stay on track.
Try not to spend more than 30% of the limit on the card. (If you have a $1,000 limit, don't charge more than $300.)
Better yet, try to keep your spending to no more than 10% of the limit for the best chance of building your score up quickly.
Apply for a Secured Credit Card
If you are turned down for a traditional credit card, don't panic. It happens. You can also apply for what's known as a secured credit card, which is a credit card for someone with no credit. While it looks and works much like a regular card, it typically requires a 'security deposit' as collateral. That means you pay the credit card issuer a certain amount, such as $400, and you can charge up to a certain amount each month — usually no more than the amount you have paid to secure the card. If you use and pay off your secured card regularly during a year or two, it should typically transition into a regular unsecured credit card.
Note: Make sure to select a secured card that reports to the three major credit bureaus. You can do this by calling the company and asking.
Become an Authorized User
Sometimes, a parent adds a child as an authorized user on a credit card, which can help them build credit.
Here's how it works: the young adult will get their card, which should go on their credit file. (And just as with the secure card, it's important to make sure the card issuer will report the new user to the three major reporting bureaus.) Plus, the charges will only come on one bill, so the parent or owner of the account will need to collect the money from the authorized user and make sure the payment gets in on time every month. If payments aren't made on time, it negatively impacts the credit scores attached to the account.
Monitor Your Progress
After you've had a credit card for a while, you should check your credit report with the three main bureaus — Experian, Equifax, and TransUnion — at least once a year. Be sure to review the document carefully for any errors (even the spelling of names can cause issues) and contact the bureaus immediately to clear up any discrepancies you find.
You can check your credit report for free at annualcreditreport.com. And because your credit score is separate from your credit reports, you'll also need to check your score regularly. Scores, by the way, range from the low 300s to 850, and the higher the score, the better. Those members who use the SavvyMoney Credit Score financial tool have 24/7 access to a variety of information including their credit score, all within Online and Mobile Banking.